Taylorsville Baptist Church was established as Salem Baptist Church in 1838. It was located outside of what would become Taylorsville, in a small white painted frame building Old Alabama and Iron Hill roads. There was also a cemetery surrounding this church building. The church was at this located for 40 years until they outgrew the frame building and moved to Taylorsville in 1878. On July 20, 1901, the congregation voted to change the name of the church from Salem Baptist Church to Taylorsville Baptist Church. The church stayed in this location for 25 years. In 1903, they constructed a new frame building on one acre of land just a few hundred yards away. The church was here for a short six years before the building was destroyed by fire on August 4, 1910. Their present, brick structure was rebuilt on the same site and completed on May 11, 1911. A few additions have been made since then, including a nursery/annex building built in 1951-1954, and more educational space and a fellowship hall in 1978. An additional fellowship/educational building project was started in 2012. Taylorsville Baptist Church is located at 19 Church Street, Taylorsville, GA 30178, which is viewable on this map of Bartow Baptist Churches: https://goo.gl/maps/9uTux1G4ZvQ2. There was a cemetery on the same property as Salem Baptist Church, but the state of this cemetery today is unknown. There is no cemetery currently associated with the church. Taylorsville Baptist Church currently holds services Sunday at 10 am, 11 am, and 6 pm, and Wednesday evening at 6 pm for children and 7 pm for adults. More information about Taylorsville Baptist Church is available at http://taylorsvillebaptistchurch.com/.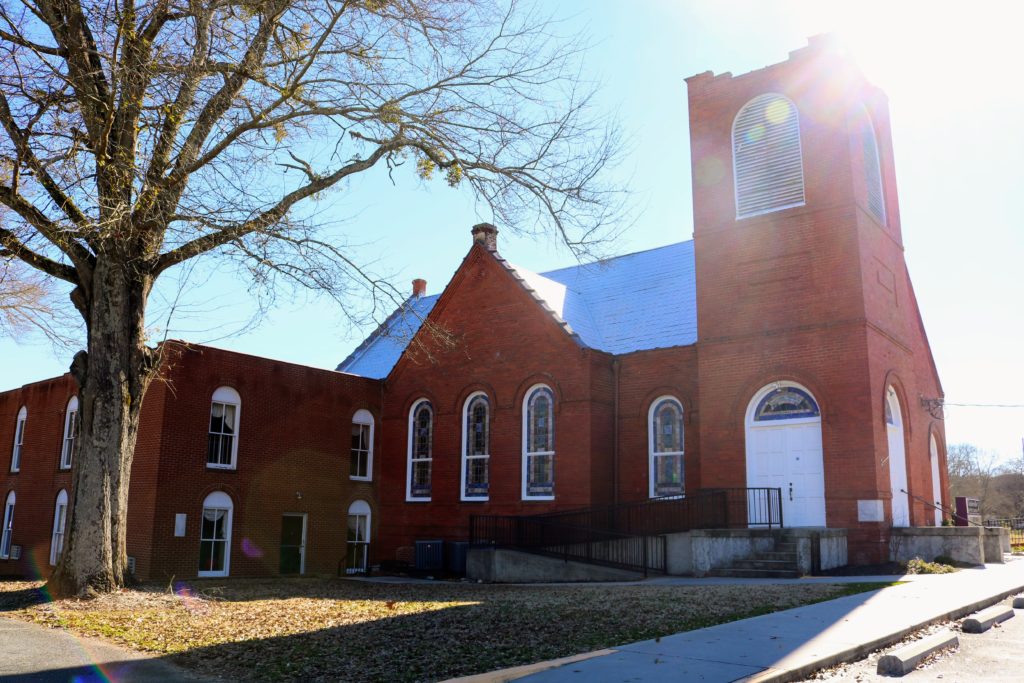 Sources
"Making Progress." The Daily Tribune News. July 29, 2012.
Morgan, Janice. "Taylorsville Baptist Church." Bartow County Georgia Heritage Book. Vol. 1. Cartersville: Bartow County Genealogical Society, 1995. 48-49.
Written and researched by Amy Young, Kennesaw State University Intern, Fall 2018.