Cherokee Period Cabin and Former Home of Author Corra Harris
659 Mt. Pleasant Road, Rydal Georgia 30171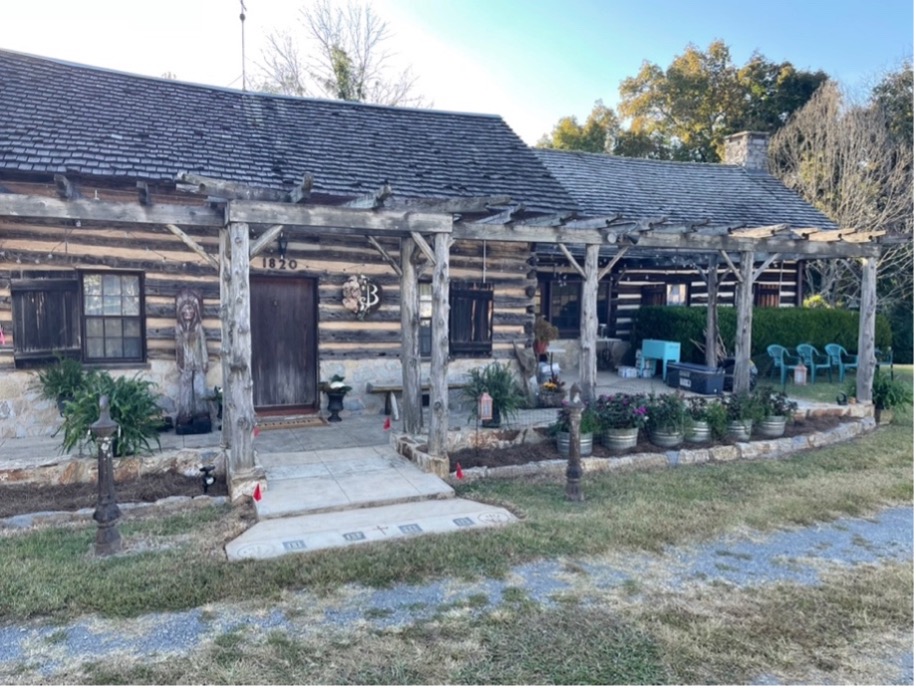 In the Valley is a limited-event venue site for the purposes of lectures, small parties, conferences, tours, reunions, and field trips. In July 2021, the Etowah Valley Historical Society (EVHS) acquired the historic Cherokee Period cabin with approximately fifty seven (57) acres of property in Rydal, Georgia. The Society is a private 501 c3 non-profit and is consistently working to preserve the campus and its history.
In 1997, portions of the property were listed on the National Registry of Historic Places (main cabin, library, chapel). The listing can be found by clicking the following link.     https://catalog.archives.gov/id/93206950
Questions about the property, visitation or its use should be directed to:
The Etowah Valley Historical Society
PO Box 1886
Cartersville, GA 30120
770.606.8862
In 1913, the single cabin and 200 acres were purchased by novelist Corra Mae White Harris. Following the purchase of the single cabin, she began an improvement of the cabin adding a stone foundation, two wings, kitchen, paneling the interior, and adding separate upstairs bedrooms, including indoor plumbing. The campus includes approximately ten buildings, a pond, a walking trail, a rock nursery garden and a windmill pump.
Ownership or resident occupation leading up to the time when purchased by Harris has not been located, likely due to Cass County documents being destroyed during the Civil War.
Brief History of Author Corra Harris

Oral history strongly suggests the cabin was originally built in 1821 by a Cherokee Chief named Chief Pine Log. The cabin was a one-room dwelling with a dirt floor, sleeping loft, fireplace and rough log interior walls. It is not clear, nor has documentation been discovered about Chief Pine Log and his fate regarding the Trail of Tears in 1837-38.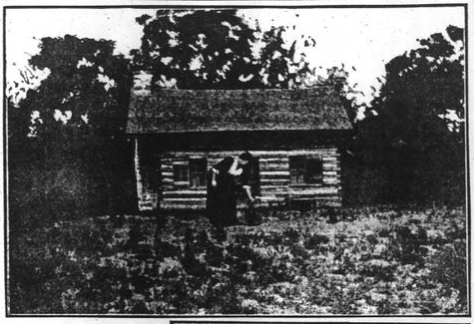 Native American specialists have determined the original one room cabin to be of Cherokee period construction. This determination is a result of the type of corner log "V notching" that was used by the Cherokee of that period as opposed to European square notching.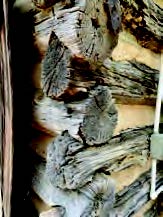 Corra Mae (White) Harris was born in Elbert County Georgia and became one of Georgia's 12 most distinguished women according to the Atlanta Journal.  She was born on March 17,1869 to Elizabeth and Tinsley Rucker White on her family's plantation "Farmhill." Corra had a modest "home school" education but, eventually attended a nearby county "field school." Sometime later Corra transferred to the Elberton Female Academy.
She received personal instruction from her uncle, Albert Mathews, who was the principal of a school in Banks County. During her time in Banks County Corra met  Lundy Howard Harris who she would later marry. Lundy H. Harris was born in 1858 in McDonough, Georgia
She completed her education in 1886 at the Female Academy. Corra and Lundy married on February 8,1887 at her parent's Farmhill home. Lundy studied to become a Methodist Circuit Rider preacher and Corra followed Lundy on the Redwine Church Circuit in Hart County, Georgia.
These early circuit rider experiences began to build a backdrop for what would later become her literary material.
Corra returned to her childhood home to give birth to their first child, Faith, on December 24. Faith was the oldest of three children of Lundy and Corra; however, she would be the only child to live past infancy. Unfortunately, Faith died in her thirties, but did have a family that survived her.
Lundy accepted a position at a church in Decatur, Georgia and relocated his family once again. He was a talented academic teaching Greek. A few months following his move to Decatur, he was offered a faculty position at Emory College by President Warren Candler. (Prior to Emory being relocated to Atlanta)
Lundy was often viewed as a hard or stern minister lacking the ability to preach the love of God, being more prone to deliver sermons with hell-fire and damnation. Lundy became depressed with conditions of the mountain people, malnourishment, isolation, and his low salary.  He had long suffered from a mental imbalance and in June of 1898 he was temporarily set back with an emotional breakdown. He abandoned Corra and their children to search for deeper faith, spiritual meaning and sorting out his theological doubts. Corra and the children went to live with Lundy's brother in Rockmart, Georgia where she taught at a county school. Lundy was found living in Texas and experiencing some spiritual fantasies and was diagnosed with aphasia (lacking abilities to understand conversation). He returned to Georgia and joined Corra in Rockmart where he gained a faculty position at the Rockmart Institute.
While living and teaching in Rockmart, Corra began her writing career working on her first book, The Jessica Letters, and followed Lundy to several other positions including Young Harris College, supply preaching in Augusta, College Park and other locations.
In 1899, she was stirred by a series of articles that appeared in the New York Independent Magazine about condemning the lynching of a black man (Sam Hose) in Newnan, Georgia for murdering a white farmer. In response, Corra wrote a controversial piece addressing the letters and articles that were published in the Independent. Her approach defending southern women caught the attention of the public. As a result, the Independent invited more of her work which launched her national career. This was the moment her career took a national stage.
Eventually, the Methodist Church appointed Lundy to Assistant Secretary of the Church's Board of Education in Nashville, Tennessee. By this time Corra had begun to publish scores of articles, conducting book reviews and in 1902 published her first book, The Jessica's Letters.  Her second book was her most successful book, entitled, A Circuit Rider's Wife published in 1910 and became a Hollywood movie retitled, I'd Climb the Highest Mountain. During her career among other works she published over 20 books, 400 articles and conducted 1000 book reviews.
Unexpectedly, while Corra enjoyed literary success, Lundy visited friends in Pine Log/Rydal, Georgia and while at the Anthony farm took his life with an overdose of morphine. Corra visited the site of his death and while on a near by walk discovered the Cherokee cabin that would become her home. Reflecting on her life with an itinerate minister, living in various rentals, dormitories and temporary jobs, she realized what she wanted was a stable home and property of her own. Feeling a certain closeness to her beloved Lundy's last days, she bought the cabin and approximately 200 acres in 1913 naming it, In the Valley. She expanded the property renovating the small cabin to approximately 17 rooms, built a library/study, mule barn, spring house, caretaker home and several other structures. On May 3,1919 in the middle of her accomplishments Corra lost her daughter Faith.  
Corra had the property worked raising crops, flower gardens and livestock. She employed several field hands and had the Raines sisters as her house keepers and companions. Additionally, their brother, Bill Raines became her chauffeur. She entertained frequently and often had visitors stay overnight.
Corra's career was punctuated with several impressive accomplishments. She wrote for Good Housekeeping, Ladies Home Journal, Harpers and was contracted by the Saturday Evening Post as America's first female war correspondent covering WW I in Europe, particularly France and Great Britain. She visited the battlefields, hospitals, interviewed soldiers and noted how hard the war was on the home front regarding suffering families, homelessness, hunger, jobless masses and how wives and mothers were embedded second class populations.
She received frequent recognition by newspapers and other media. Her works attracted the attention of academia and she received three honorary doctorates from: The University of Georgia, Oglethorpe University and Rollins College. She made many lectures and taught a unique course at Rollins College on the topic of Evil and was nick named, "The Professor of Evil."
Corra developed a strong interest in advocating for women regarding self- esteem, role, legal rights, winning the vote, recognized as head of household, and other equal treatment. She struggled with many issues regarding moral qualities, character and fulfillment for women. She frequently visited with women of note including; Martha Berry, Rebecca Felton and is said to have entertained Margaret Mitchell at her home.
Corra Harris died on February 7,1935 and was buried at her "In the Valley" home. A chapel, designed by the architectural firm Cram and Ferguson, was built the next year in 1936 over her grave.  The estate was distributed between Corra's three nephews, William Albinius ("Al") Harris, John Duncan Harris, and Frederick Mixon Harris, in accordance with her will.
According to her will, the property remained the home for Betty and Trannie Raines sisters as long as they were not married. Eventually both sisters married and the property was offered to The United Daughters of the Confederacy and The Daughters of the American Revolution, but both refused the offer. By 1949, the trust for the property was exhausted.
Descendants of the Harris family and Corra's two remaining nephews, John and Fred, sold the land to Trannie Raines Smith. While the land was owned by the Smith family, portions were sold leaving approximately 50+ plus acres directly attached to the cabin. Over the next few decades the property changed hands multiple times.
In the mid 1990's the property was sought by a local farmer to raze the buildings and construct a poultry farm. Mr. Jodie Hill, a native of Cartersville and Marietta insurance executive, saw the historic value and purchased the site in 1996.
He began restorations to repair the buildings and recover the grounds. In 2000 Mr. Hill began the Corra Harris Garden Club with the leadership of Marilee Henson, in memory of the author, which helped with the up-keep of the property. He hosted various lectures and holiday open houses supported by the Garden Club. Upon reaching his 90's, Hill sought a relationship with area colleges to take the property under a Trust arrangement to preserve the estate and history. In December of 2008 Mr. Hill, working with his nephew Joe Head who served as power of attorney for the property transfer (also a Cartersville native and former Dean of Enrollment Services at KSU) eventually, donated the property to Kennesaw State University.
Soon after the property was donated, it became clear to KSU that the distance from the campus and limited opportunities to utilize the site made it  wise to find a path to return the property to Bartow County. An arrangement was constructed between KSU, the Bartow County Government and EVHS to transfer the property in 2020.
As part of this agreement, EVHS and KSU maintain a cooperative educational relationship. Documents and artifacts are now retained in the KSU Archives Department and are available to the public for research. 
Compiled by Joe F. Head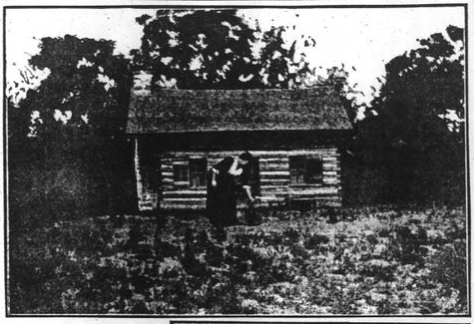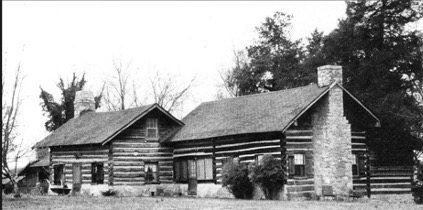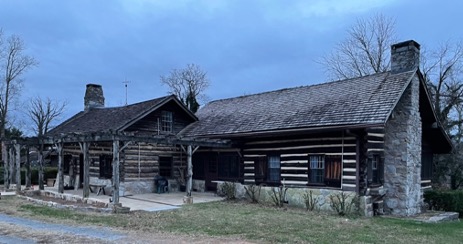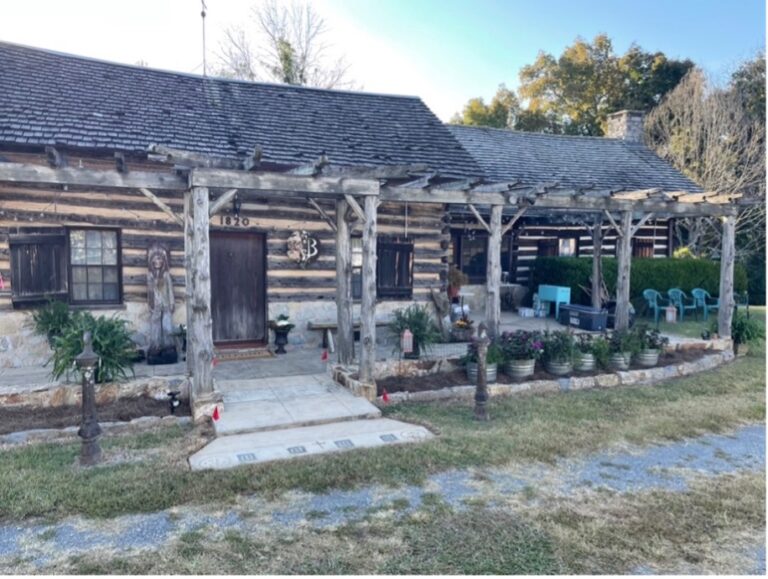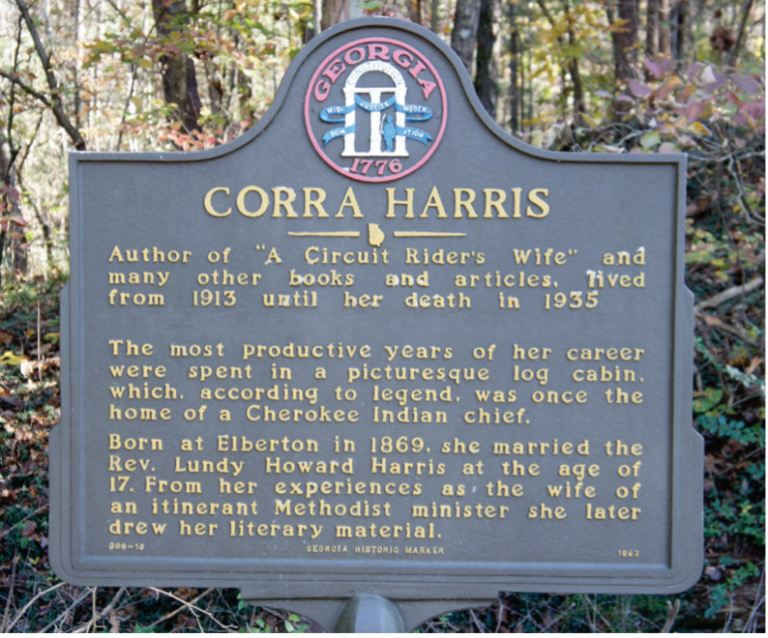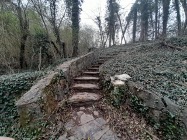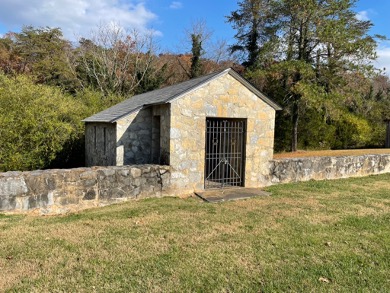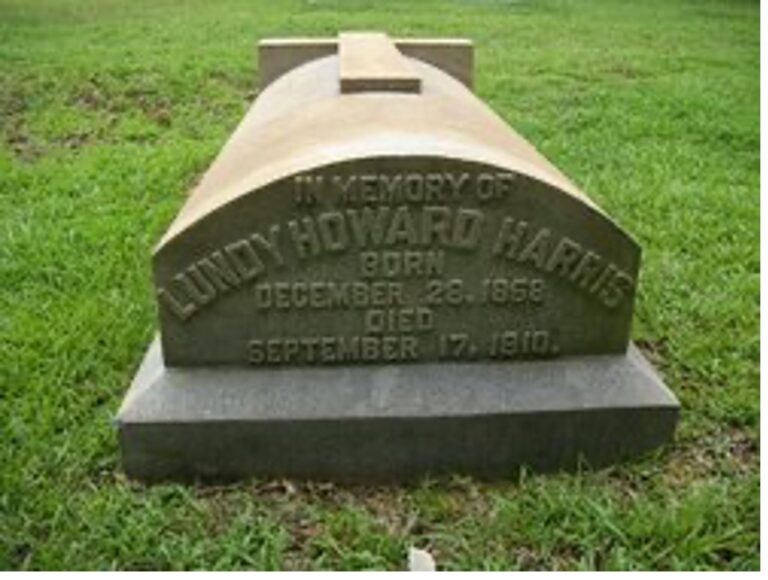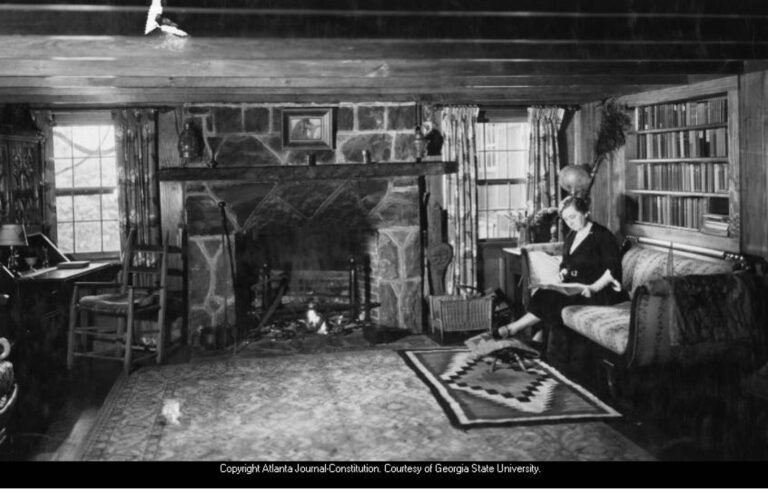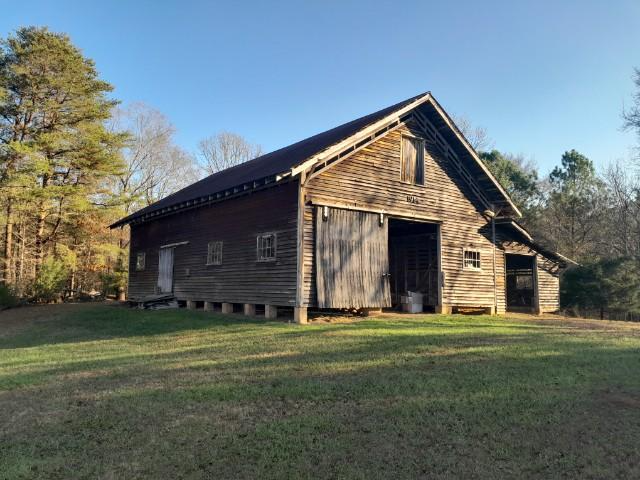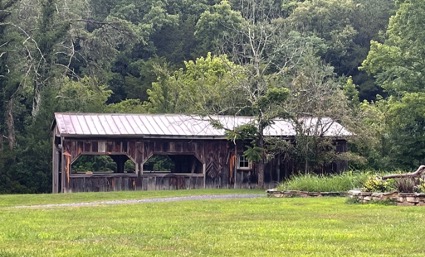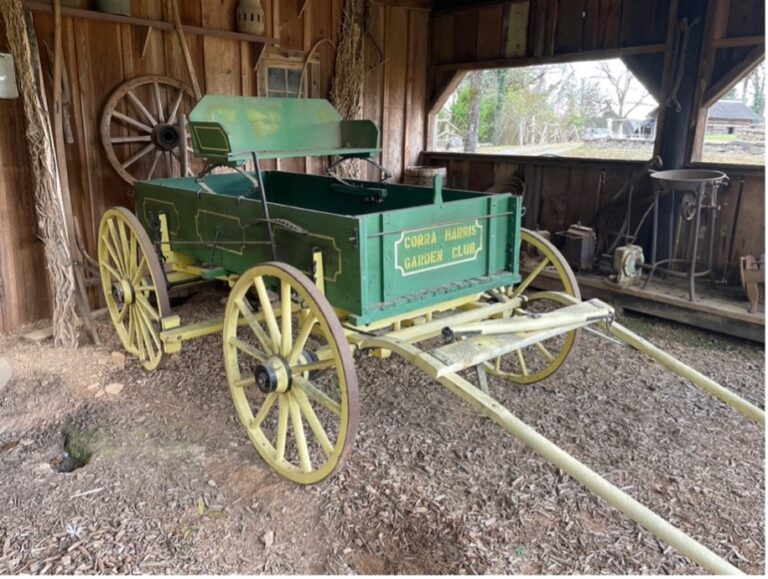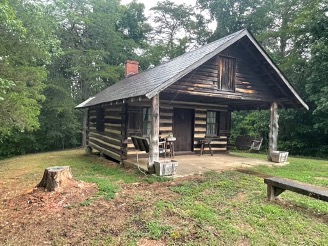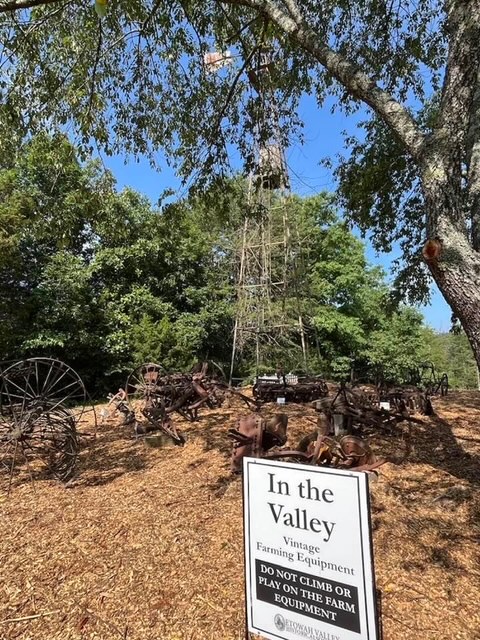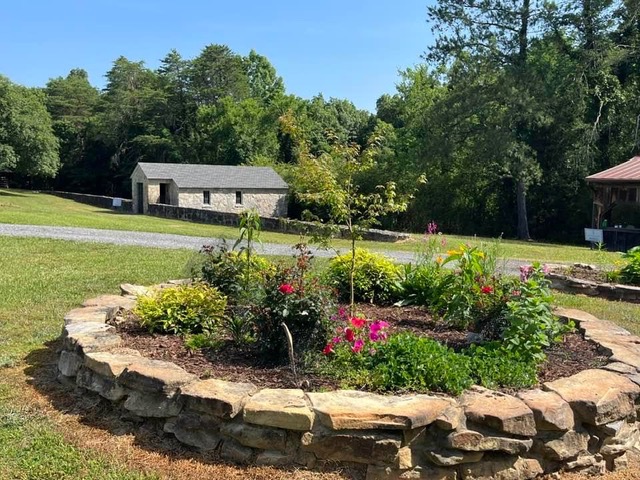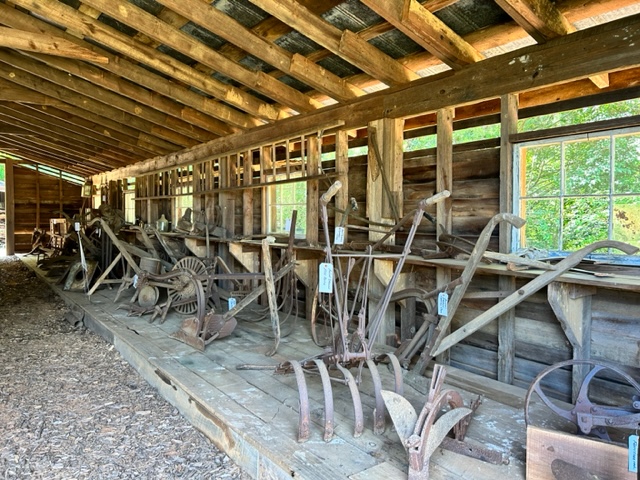 References/Sources:
History of Bartow County (formerly Cass County) 1932, Lucy Cunyus
Divided Mind, Catherine Oglesby
 Kennesaw State Corra Harris Collection, https://archivesspace.kennesaw.edu/repositories/4/resources/221
Corra Harris Papers ,UGA, https://sclfind.libs.uga.edu/sclfind/view?docId=ead/ms734.xml%3Bbrand=default
ITV Cabin Article, 07 Feb 1915, Page 7 – The Atlanta Constitution at Newspapers.com_files
Georgia Women of Achievement, https://www.georgiawomen.org/corra-mae-white-harris
Nathan Teasdale, Kennesaw State University Archives
Gary Owenby, https://georgiahistory.com/wp-content/uploads/2019/06/Corra-Harris-Gary-Owenby.pdf Kennesaw State University, Student project
Joe F. Head, KSU Retired, Personal files and Interview, Nephew of Jodie Hill
http://gabartow.org/News/newsHurst3.shtml
https://georgiahistory.com/wp-content/uploads/2019/06/Corra-Harris-Gary-Owenby.pdf
National Registry of Historical Places
https://s3.amazonaws.com/NARAprodstorage/lz/electronic-records/rg-079/NPS_GA/97000249.pdf
Atlanta Journal Sunday Magazine – Jan 1, 1939 -Georgia's 12 Greatest Women