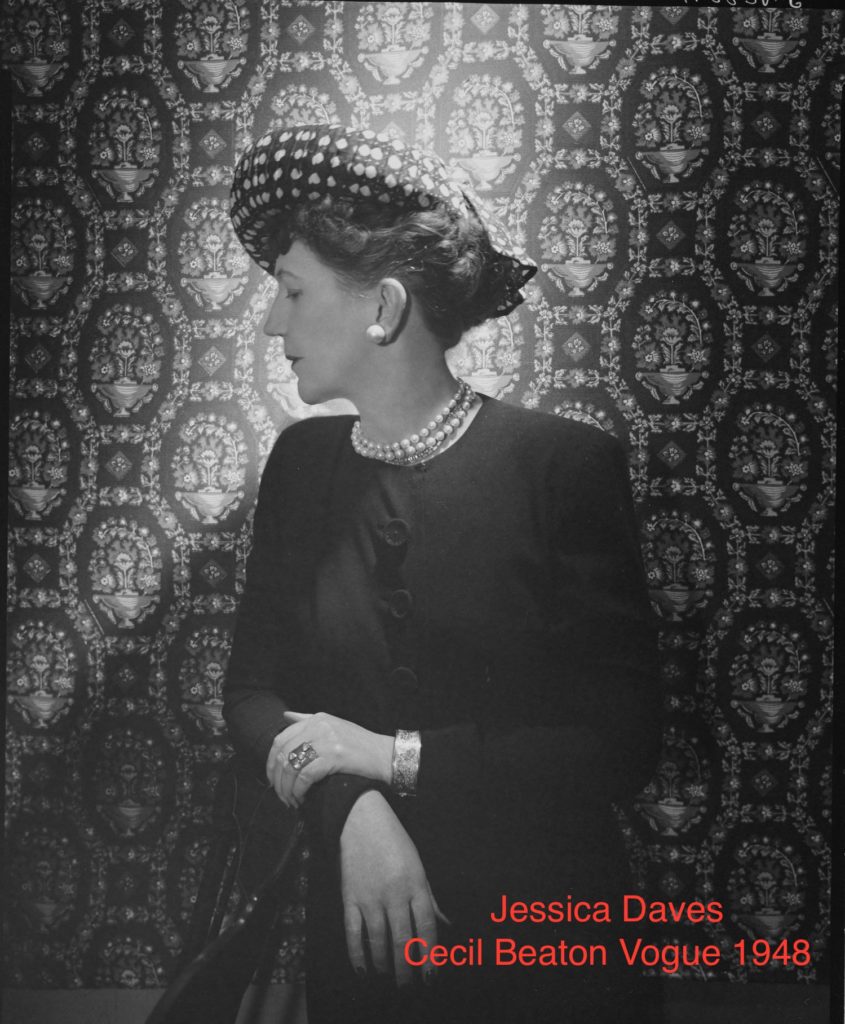 Miss Jessica Hopkins Daves Parker (1894-1974) established an outstanding career as Editor-in-chief of the well-respected international publication Vogue Magazine. Miss Daves taught school in Cartersville (with 1 year in Hawkinsville) from 1911-1920. Then in 1921 at age 27 she made a bold move to New York City to start her career as a copywriter in the fashion industry.
After several years as advertising and marketing editor in a number of different New York department stores, she gained recognition among the fashion publications society. The then editor enticed Jessica to join the Vogue staff in the marketing department. She served in increasingly responsible positions until she became editor of Vogue (U.S.) from 1946-62 . Her contributions to the magazine introduced the readers to more content on fashion, home, and entertaining. Her unique abilities to spot talented photographers and writers are often cited as important improvements in the publication. After she retired, she continued to work publishing three books with Conde Nest Publications.
Miss Daves was born and educated in Cartersville, graduating from the West School in 1910 with "First Honor" (now known as valedictorian). She attended Agnes Scott College on a scholarship for just one year, then returned to Cartersville and began her 9-year teaching career.  Some of her descendants continue to live in Cartersville. She and her husband Robert Allerton Parker are buried in Oak Hill Cemetery. For more information read the full article.