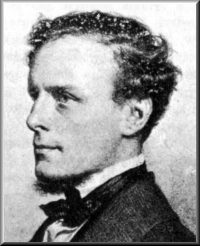 Born: January 1, 1809, Savannah Georgia
Died: December 20, 1865
Buried: Laurel Grove Cemetery, Savannah, Georgia
Married: Eliza Mackay Stiles
1832 Became a member of the Georgia Bar after graduating from Yale Law School
1832 – 1858 Held numerous roles in public service including a diplomatic position in Austria
Etowah Cliffs on the Etowah River was his home outside of Cartersville. Nearby Stilesboro was named in his honor in 1845.
William Stiles would become noted for his brilliant public career serving in local, state and federal positions throughout his lifetime. Born in William Stiles, he studied at the preparatory schools of preparatory schools of Savannah before attending Yale Law School. Upon graduation, Stiles became a member of the Georgia Bar in 1832. Quickly recognized as an outstanding pubic speaker and spirited debater, William Stiles became Solicitor General of Georgia's Eastern Judicial District in 1833. This was followed by an appointed as U. S. District Attorney for Georgia in 1838, before being elected to the Georgia Legislature in 1840. His many achievements in the intellectual arena were rewarded when Yale granted him an honorary Master of Arts degree in 1837. From 1843 to 1845, Stiles served a term in the U.S. Congress. In 1845, President James K. Polk appointed him Charge d'Affaires to Austria, where he unsuccessfully, but with great diplomacy, mediated the war between Hungary and Austria. Stiles later wrote a two volume History of Austria titled "Austria, 1848-1849", published in 1852, and acclaimed by modern scholars as "an important work on an intricate subject." In 1855, Stiles was elected to the Georgia House of Representatives, which elected him Speaker on the first ballot. Three years later, he became a member of the Georgia Senate.
During his appointment as district Attorney for Georgia, Stiles was assigned the duty of paying off the Cherokee Indians in gold. Attracted to the beauty of northwest Georgia during his travels, Stiles purchased land in Cass County, Georgia (now Bartow County), building his new plantation home, "Etowah Cliffs", on the banks of the Etowah River, though he also maintained a home in Savannah. Stiles became an enthusiastic supporter of diversified agriculture, experimenting with new crops and farming techniques, many of which he learned during his four year stay in Austria. Though most closely associated with his family home of Savannah, where he served on the city council from 1835-1838, in many circles Stiles was known as "the gentleman from Etowah Cliffs." Neighboring Stilesboro, Georgia was named in his honor in 1845, following his successful efforts to procure a star postal route for the community.
Click photos to enlarge.
Early in 1861, Stiles' efforts to embark on a military career became entangled with an ill fated movement to make him governor. Almost a year later, he successfully raised the Sixtieth Georgia Regiment, of which he was colonel. His health failing in 1863, Stiles took leave and went home to Savannah. There he died of pneumonia in 1865. He was survived by his wife, Eliza Mackay Stiles and two of their three children.
---
[maxbutton id="8″]