Reynolds Chapel Baptist Church was founded in August of 1953 by four charter members in the Ligon community; however, this date is debatable. Prior to constructing a church, members of the community were hosting church services every Wednesday night in homes around the neighborhood. As the congregation grew, they felt the need to lead their home services and construct a church in the community. The church and land came through the time and donations from those in the community interested in building a church. The land for the church, according to Bartow County deed records, was purchased on October 3, 1952 from Mrs. Beatrice Harrin for $1.00. This leads historians to believe that the church was established prior to this purchase, possibly a year before the traditional establishment date. The church is also connected with Reynolds Cemetery, located up on the hill in front of the church. It is believed that this church relocated at some point, as this alleged cemetery is not across from the current church location. Reynolds Chapel Baptist Church is located at 2401 Euharlee Rd SE, Taylorsville, GA 30178, plotted on this map of Baptist Churches in Bartow County: https://goo.gl/maps/9uTux1G4ZvQ2.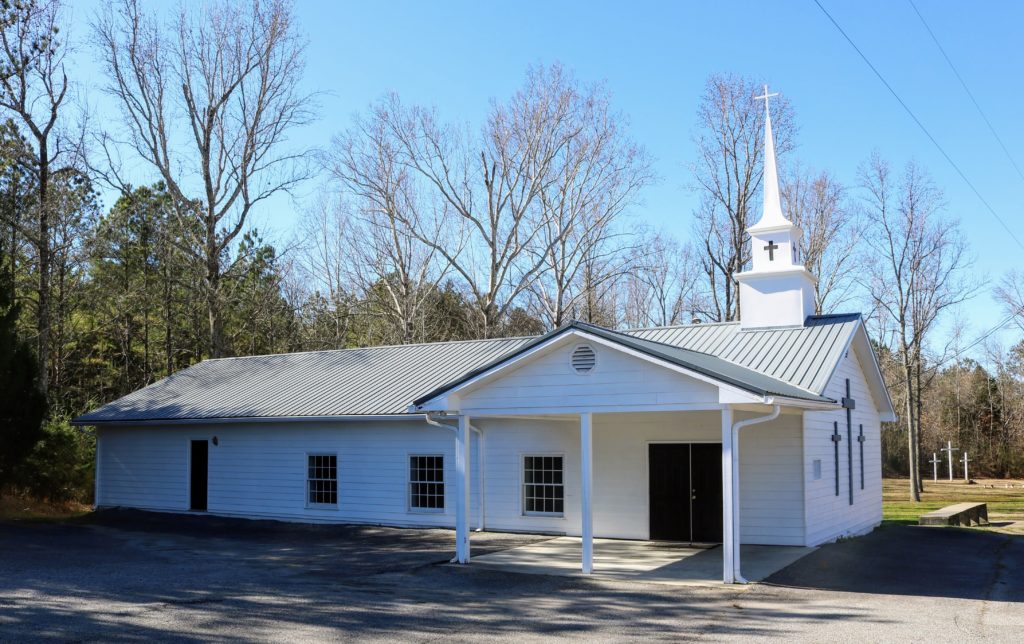 Sources
The Euharlee History Committee. The History of Euharlee. Cullman, AL: Gregath Publishing Company, 1994.
Deed of Sale from Mrs. Beatrice Harrin to Reynolds Chapel Baptist Church, 3 October 1952 (filed 6 April 1953), Bartow County, Georgia, Deed Book 100, page 145. County Recorder's Office, Cartersville, Georgia.
Written and researched by Amy Young, Kennesaw State University Intern, Fall 2018.