Want More History?
Become a Member today to enjoy programs, family-friendly field trips, socials & more.

Know someone who would enjoy a membership?

Gift them the perfect Christmas present.
Some Events are sponsored by the Cartersville -Bartow County Convention and Visitors center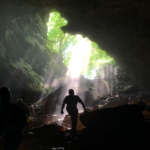 Upcoming Events 2023
September 24 – Historic Home Tour 5-7 pm Tidwell home on Cassville Road (Available to members only)
October 7-8 – Allatoona Pass Remembrance – Free Open to Public
________________________
October 13- Annual Member Meeting at "In The Valley". 4:00 – 6:00 Tours, 6:00 Varsity Truck Dinner, Program
Current Membership required
_____________________
December 1 – Annual Christmas Party, Grand Oaks. Members only, reservations required.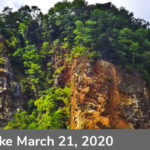 Past Events 2022-23
2023
August 16 – Great Locomotive Chase Diorama Dedication, 12:00, Joe Head presenting at the  Bartow History Museum. After Lecture, walk over to the Depot for the Dedication.
August 1, 2 & 10 – Allatoona Dam Tours, Allatoona Dam
May 7 – BHS Quiz Bowl, Sam Jones Methodist Family Live Center, 2:00PM
March 26  –  Members Event: Ladd's Mountain Hike changed to Sunday, arrive at 2:00 pm; hike departs at 2:30. (Included with current membership)  Canceled due to weather.
March 16 – Women's History Month, Bandy Chenille Industry, Susan Gilmore speaker, Cartersville Library 6:00. (Free and open to public but seats limited) 
March 2 – Black Pioneers: Legacy in the American West, 6:00 pm, Booth Western Art Museum. 
February 18- noon, Black History Month – Collaborative Meeting with Noble Hill 
 _______________
 2022
Historic Train Wrecks of Bartow County
February 3, 2022
Sam Jones UMC Family Life Center
6:00-8:00
Presenter: Joe Head (Registration requested/Open to public)  
 __________________
DeSoto/DeLuna (Spanish) Expeditions Seminar
April 23, 2022
Cartersville Library
9:30-4:00 
Presenter: Jim Langford
(Registration required)
__________________
Jessica Daves, Bartow's Fashionista
March 22, 2022
Sam Jones UMC Family Life Center
6:00-7:30
Presenter: Debbie Head
Open to public
__________________
Bartow History Scholar Quiz Bowl
May 15, 2022
Sam Jones Church Family Life Center
Open to Public
__________________
Allatoona Dam Tours  – July 26, 
August 1, August 4, Sept 6, Sept 8
This is event is full. You may call 770.606.8862 and ask to be put on waiting list.
__________________
Oct 1-2  Allatoona Pass Remembrance (Open to Public)        Saturday 9-5; Sunday 9-2 
__________________
Oct 9 – Founders' Reception (Annual Meeting) Valley View, 5 pm -7pm   
$15/person – Appetizers, drinks and celebrate 50 years of EVHS at Valley View.  MEMBERS ONLY.
Not a member, join here first.