Want More History?
Become a Member today or purchase the perfect Christmas gift for someone special.
Some Events are sponsored by the Cartersville -Bartow County Convention and Visitors center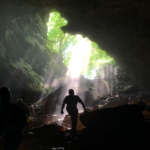 Upcoming Events 2023
 March 26  –  Members Event: Ladd's Mountain Hike changed to Sunday, arrive at 2:00 pm; hike departs at 2:30. (Included with current membership)  REGISTER HERE
May 7 – BHS Quiz Bowl, Sam Jones Methodist Family Live Center, 2:00PM
Allatoona Dam Tours late summer  (August, Dates to TBA)
October 7-8 – Allatoona Pass Tribute 
October 13-  Annual Meeting at In The Valley
December 1 – Annual Christmas Party, Location TBD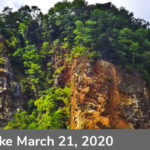 Past Events 2022!3
March 16 – Women's History Month, Bandy Chenille Industry, Susan Gilmore speaker, Cartersville Library 6:00. (Free and open to public but seats limited)   REGISTER HERE
March 2 – Black Pioneers: Legacy in the American West, 6:00 pm, Booth Western Art Museum. Free Event but please REGISTER HERE
February 18- noon, Black History Month – Collaborative Meeting with Noble Hill 
EVHS  returned to a  limited schedule of events beginning Spring of 2022. Activities may include lectures, field trips and  exhibits pending updates from the state and county Health Departments. (COVID precautions will be practiced if necessary) 
Historic Train Wrecks of Bartow County
February 3, 2022
Sam Jones UMC Family Life Center
6:00-8:00
Presenter: Joe Head (Registration requested/Open to public)  
 __________________
DeSoto/DeLuna (Spanish) Expeditions Seminar
April 23, 2022
Cartersville Library
9:30-4:00 
Presenter: Jim Langford
(Registration required)
__________________
Jessica Daves, Bartow's Fashionista
March 22, 2022
Sam Jones UMC Family Life Center
6:00-7:30
Presenter: Debbie Head
Open to public
__________________
Bartow History Scholar Quiz Bowl
May 15, 2022
Sam Jones Church Family Life Center
Open to Public
__________________
Allatoona Dam Tours  – July 26, 
August 1, August 4, Sept 6, Sept 8
This is event is full. You may call 770.606.8862 and ask to be put on waiting list.
__________________
Oct 1-2  Allatoona Pass Remembrance (Open to Public)        Saturday 9-5; Sunday 9-2 
__________________
Oct 9 – Founders' Reception (Annual Meeting) Valley View, 5 pm -7pm   
$15/person – Appetizers, drinks and celebrate 50 years of EVHS at Valley View.  MEMBERS ONLY.
Not a member, join here first.